Recommended by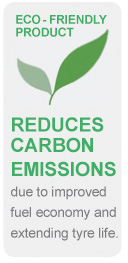 Testimonials - See what our customers say

"I recently had Puncturesafe installed in my car's tyres so that I don't have to worry about getting a puncture, especially as I often have small children in the car with me. The installation took about 1/2 hour and there was no mess as all. I would highly recommend for peace of mind."
August 2012, Sarah D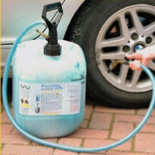 "An excellent friendly and efficient service, would recommend to anyone, especially people like me who wouldn't know where to start with changing a wheel! A superb idea and at little cost, why wouldn't you have this done!"
March 2012, Stuart R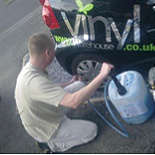 "I had not heard of this service before it was recommended to me. When I found out it can be applied to caravan tyres I had it done straight away. After seeing what could happen to a caravan when you have a puncture, this is well worth the money spent.
Great piece of mind. Carry on camping!"
Jan 2013, Trevor M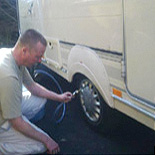 "Great Service - Having heard about this product through a friend I called Brian to arrange a quote and to explain what the product does. Brian turned up the next day as arranged and explained everything and gave me a quote for my car, which was under £45.00. I decided to have the product and arranged with Brian to come back in the week and install it for me. He came back on the day and time I had arranged and installed the product in about 30minutes which amazed me! I was so pleased with the service that I arranged there and then to have my wife's cars done too. With more than one car being done it brought the price down.
Would recommend to anyone with no spare, caravan or anyone who can't change a tyre.......like me.
Jan 2013, Paul S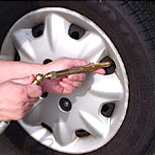 Royal Mail Group have been investigating tyre sealants for some time now because tyre costs annually are considerable and downtime caused by tyre related incidents is a major problem for us.
We were not sure of the difference between the many sealants in the market so we approached a significant number of tyre sealant manufacturers in Europe and the UK, including Puncturesafe. We tested 4 of these products extensively at various Royal Mail depots around the UK, over many months and in different types of vehicles.
We were delighted with the result of these trials and in particular the performance and service levels of Puncturesafe. Our puncture rate has reduced dramatically since we begun using it, and downtime caused by punctures has been reduced significantly.
Initially we awarded two contracts to supply with a view to selecting one company for a solus contract if they could meet all our service criteria and operate at a level consistent with a supplier to a large blue chip company. Unfortunately, the product and some service levels of one of the companies we issued a contract to, did not live up to our expectations. However I am glad to report that the Puncturesafe product lived up to all our expectations so therefore they have been awarded the sole contract to supply puncture prevention for our 32,000 vehicle fleet.
The service that we have had from Puncturesafe UK has always been excellent and very professional and we look forward to a long and rewarding relationship with them.
MCIP BSc Hon
Supply Chain Buyer - Royal Mail